Celebrating the dedicated teachers of Ansonia!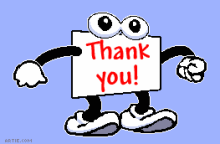 Next up - Jordan Bshara! Mr. Bshara has been an educator at the Ansonia Middle School for twenty years. He has taught World Geography, United States History, and Current Events to both 7th and 8th graders.
Mr. Bshara attended St. Joseph's High School in Trumbull, CT and continued his education at Central Connecticut State University where he earned a bachelor's degree in secondary education (History and Social Sciences) and a master's degree in Educational Leadership.
Mr. Bshara is an active TEAM mentor who works with beginning teachers. He also served on various building-wide and district-wide committees. His positions have included building data team member, PBIS coach, and district data committee member.
Mr. Bshara has also worked with many of his students athletically. He served as the boys' basketball coach at AMS for one year and the girls' basketball coach for ten years.
Mr. Bshara is most proud of being recognized by his students several times including two Teacher of the Year nominations and three AMS yearbook dedications.
Mr. Bshara has thoroughly enjoyed his time working with the staff and students throughout his career at Ansonia Middle School.
Thank you, Jordan, for your dedication and service to Ansonia Public Schools!